In this Update:
Veterans Appreciation Breakfast
Legislative Survey
Wildlife Futures Program
In-Person Service Resumes for Unemployment Compensation Claimants
Avian Influenza Recovery Grants Available
Business Owners Targeted with Fraudulent Letters
One-Time Bonus for People Qualifying for Rent or Property Tax Assistance
New App Connects Students Experiencing Homelessness with Resources
---
Veterans Appreciation Breakfast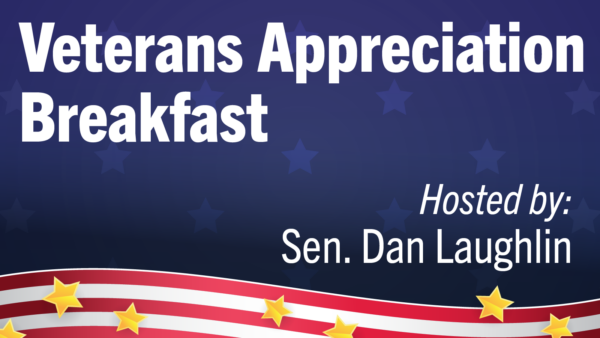 Please join me and your fellow brothers and sisters in arms as we honor all veterans of the 49th Senatorial District. Our special guest speakers will be Joe Benacci, Director of Erie County Veterans Affairs.
DATE: Friday, September 23, 2022
TIME: Doors open at 7:30 a.m. Event is 8:00 – 10:00 a.m.
LOCATION: Zem Zem Banquet & Conference Center
Seating is limited, and REGISTRATION IS REQUIRED
Veterans may register themselves and one guest by contacting Senator Laughlin's office at (814) 453-2515 or online at www.senatorlaughlin.com/veterans-appreciation-breakfast
Legislative Survey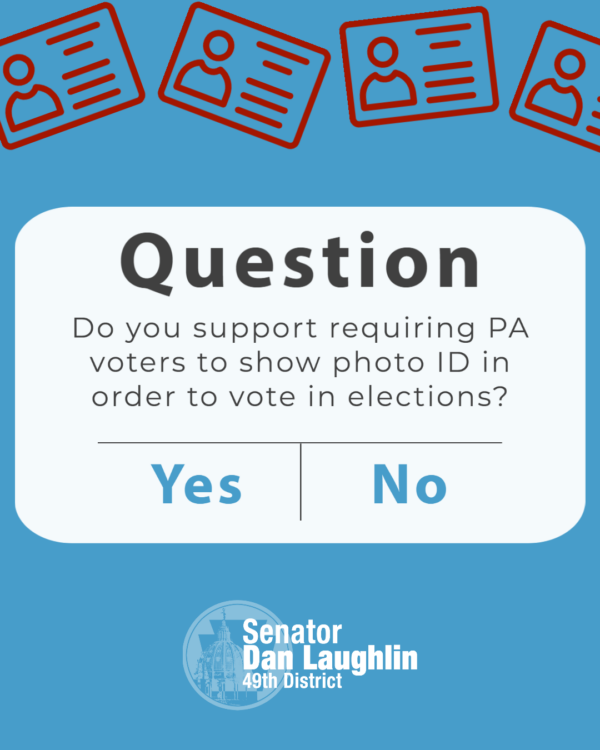 Please take a moment to respond to my legislative survey. You can access it here.
Wildlife Futures Program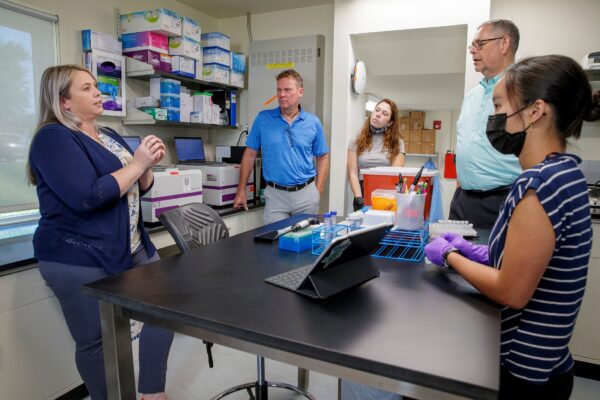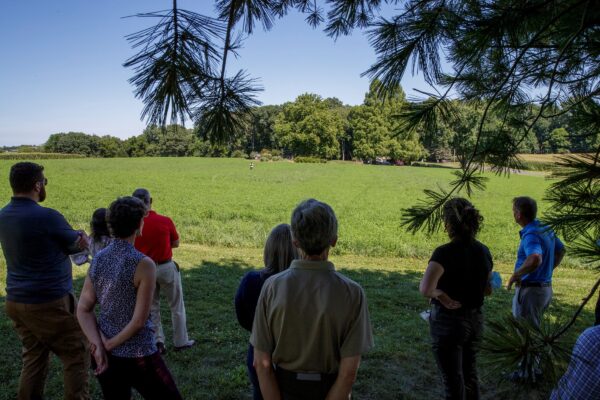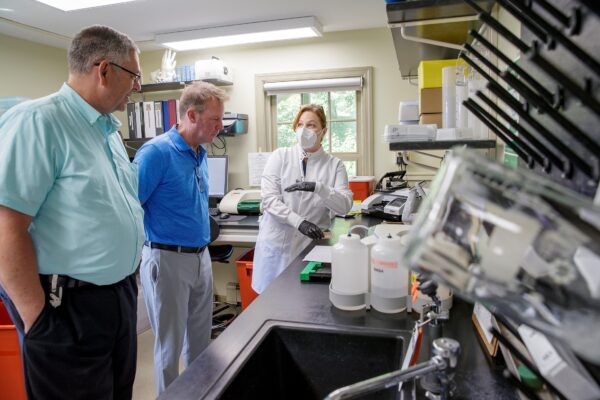 The Game and Fisheries Committee got a tour of the University of Pennsylvania School of Veterinary Medicine's infectious disease work specializing in chronic wasting disease (CWD). They welcomed us by opening up their doors at the New Bolton Center in Kennett Square and showcasing their Wildlife Futures Program. This program is responsible for the testing of samples of tissue as well as developing the use of canines to detect CWD in the landscape using their nose.
In-Person Service Resumes for Unemployment Compensation Claimants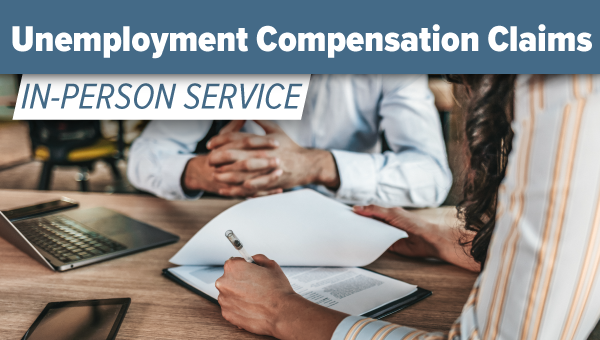 In-person services for Unemployment Compensation (UC) claimants are now available by appointment at all PA CareerLink centers throughout the commonwealth, according to the Department of Labor and Industry.
In-person services are designed to assist individuals who do not have online access or technical skills or have limited English proficiency.
To schedule an appointment, please contact the nearest PA CareerLink site, which can be found at the bottom of the homepage.
Avian Influenza Recovery Grants Available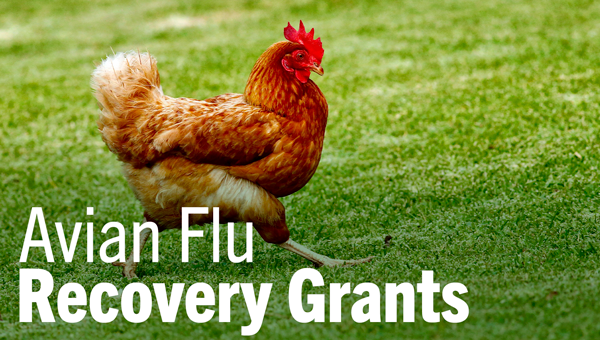 Recovery assistance is now available for poultry farmers and integrators impacted by highly pathogenic avian influenza (HPAI).
The grant program, administered by the Pennsylvania Department of Agriculture, will provide reimbursement to farms, integrators and allied industries directly impacted by HPAI by suffering demonstrable financial losses due to inclusion in a control or quarantine zone.
The number of farms directly impacted by HPAI is currently limited to 17 in Lancaster and Berks counties, which experienced losses of more than 4.2 million birds. Pennsylvania's $7.1 billion poultry industry employs 26,600 workers.
Business Owners Targeted with Fraudulent Letters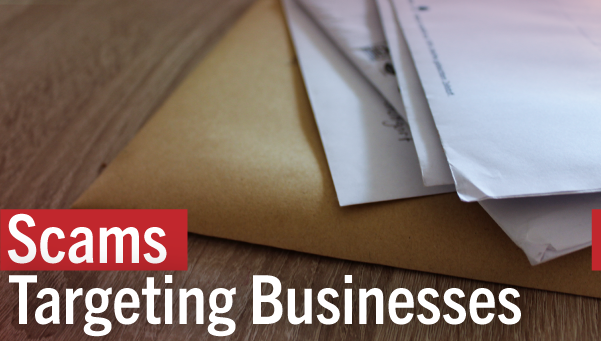 Business owners should be alert for fraudulent letters trying to trick them into turning over their accounting records.
The fraudulent letters include the Department of Revenue's name and logo and leads recipients to believe that they are under investigation for "alleged violation of delinquent sales tax liability." The letter includes contact information for a "Resolution Officer" and urges the business owner to provide accounting records prepared by a licensed professional.
You can find tips on avoiding this scam and verifying information from the state here. If you are concerned about a potentially fraudulent notice, please visit the department's Verifying Contact page for a verified phone number and contact information.
One-Time Bonus for People Qualifying for Rent or Property Tax Assistance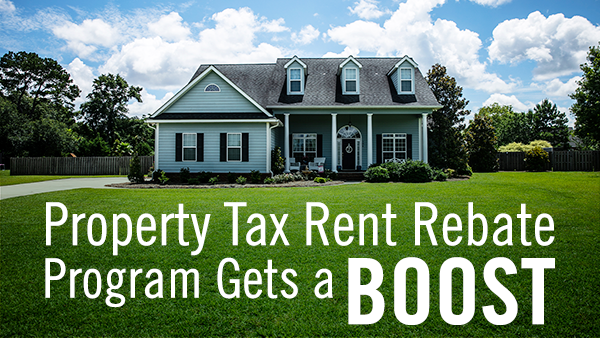 Older Pennsylvanians and Pennsylvanians with disabilities who qualify for a rebate on rent or property taxes paid in 2021 will receive a one-time bonus equal to 70% of their original rebate amount. The total amount a claimant will receive could be as much as $1,657.50, up from the previous maximum of $975.
Eligible claimants of the Property Tax/Rent Rebate Program who have already filed an application for a rebate on property taxes or rent paid in 2021 do not need to take any further action. Those who have not yet filed an application are encouraged to do so.
Bonus rebates will start being mailed and sent via direct deposit in early September. The processing of rebates and bonus rebates will continue through the end of the year as additional applications are received.
Read more here.
New App Connects Students Experiencing Homelessness with Resources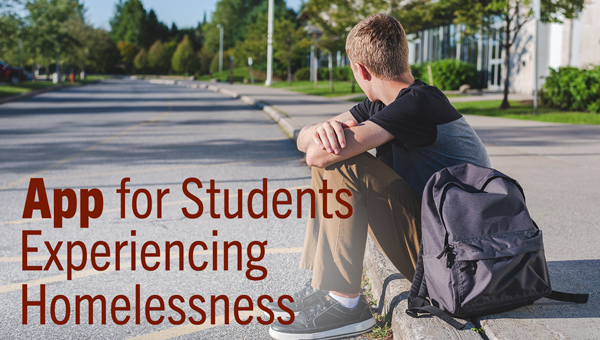 A new mobile and desktop app is available to help connect students and families experiencing homelessness with local services and resources.
Users can search for and request assistance with services and resources in their current location, local communities and throughout Pennsylvania to connect them with help.
Pennsylvania's Education for Children and Youth Experiencing Homelessness program has a network of eight regional offices to ensure that the educational needs of students experiencing homelessness are met.