In this Update:
Lampe Marina Fish Cleaning Station Project Receives Additional PFBC Funding
Special Education Additional School Year Notification Deadline is Monday
New Law Improves Access to Home Health Care Services
Help for Veterans and Beneficiaries Facing Unexpected Hardships
Strengthening the Integrity of Pennsylvania's Elections
PA Game Commission Tour
Erie County Farm Bureau Meeting
AAA Grand Re-Opening
Watch Out for Energy Marketing Scams
Please Support Local Independent Retailers
---
Lampe Marina Fish Cleaning Station Project Receives Additional PFBC Funding
The Pennsylvania Fish and Boat Commission (PFBC) has approved a $100,000 grant for the Erie-Western Port Authority's Lampe Marina Fish Cleaning Station.
The Port Authority, recreational anglers and charter boat captains have been struggling for years to manage the waste generated from cleaning fish. To help address that problem, the PFBC in 2021 approved an initial $150,000 grant to construct a refrigerated building, for the storage of fish remains, and a fish cleaning station at Lampe Marina on Lake Erie. However, during the engineering phase of the project, it was determined an additional $100,000 would be needed to complete the project because of increased material and construction costs.
The expanded Lake Erie program project grant will ensure the work is completed, with the construction to include a larger concrete pad for a second fish cleaning table, water service, wastewater drains, a roof and enclosure with sidewalls for the cooler building, and a chain-link fence to secure the facility.
The additional funding will ensure the facility has features similar to other popular fish cleaning stations in the area, with the Lampe Marina station to be the third such station to be constructed on Lake Erie, along with the stations at the Walnut Creek Access Area and the North East Marina. As chair of the Senate Game and Fisheries Committee, I'm happy to have helped make these stations a reality as they have been needed in Erie County for decades.
The grant program is funded through proceeds from the sale of Lake Erie permits to be used for projects that benefit public fishing on or at Lake Erie, Presque Isle Bay and their tributaries.
Special Education Additional School Year Notification Deadline is Monday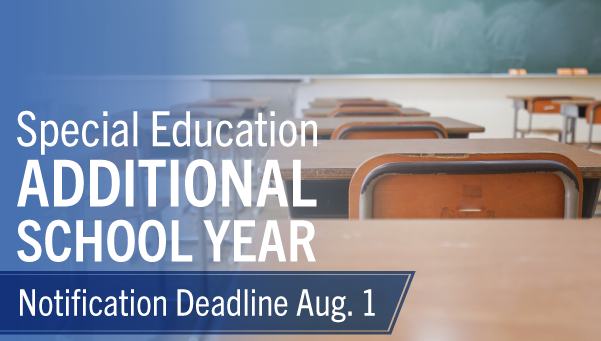 The General Assembly recently passed a proposal to provide an additional year of instruction to special education students who reached the age of 21 during the 2021-22 school year or before the 2022-23 school year starts.
Due to COVID-19, many of these students suffered immense learning loss and need a bridge before aging out of the public school system.
Information about this provision is available here. Parents must submit the Act 55 of 2022 Student Enrollment Notification Form to their school district by this Monday, Aug. 1.
New Law Improves Access to Home Health Care Services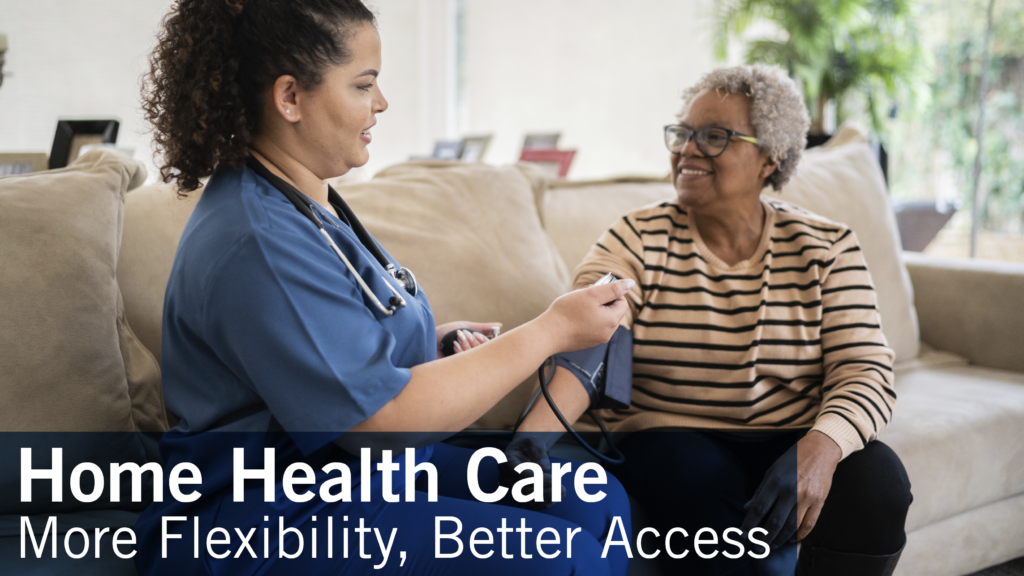 Legislation recently passed by the General Assembly and enacted into law will help improve access to home health care services by making permanent two regulations waived during the COVID-19 pandemic.
Prior to the pandemic, non-physician practitioners were unable to order or oversee orders for home health care services. Additionally, registered nurses were not able to perform remote visits to patients in need of home health care services.
Due to great need, those regulations were waived during the pandemic. Act 30 of 2022 makes these exceptions permanent, so health care services are more accessible to those individuals who cannot leave their homes to obtain care or treatment.
Help for Veterans and Beneficiaries Facing Unexpected Hardships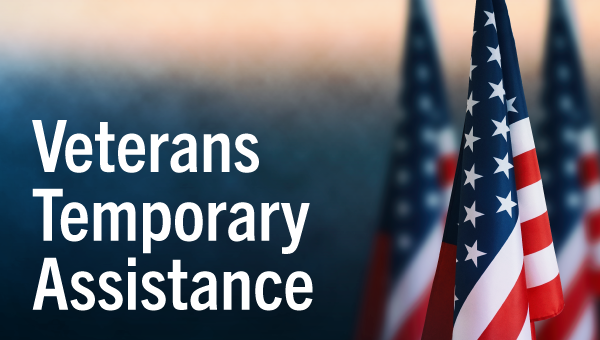 Pennsylvania veterans and beneficiaries facing a crisis can receive financial relief for necessities of life such as food, shelter, fuel and clothing through the Veterans Temporary Assistance program.
Eligible veterans or their beneficiaries can qualify for up to $1,600 in a 12-month period. Eligibility requirements include: a person who served in the U.S. Armed Forces (discharged under honorable conditions), died in service or was killed in action, or suffered a service-connected disability.
To apply, contact the County Veterans Affairs Director in your county.
Strengthening the Integrity of Pennsylvania's Elections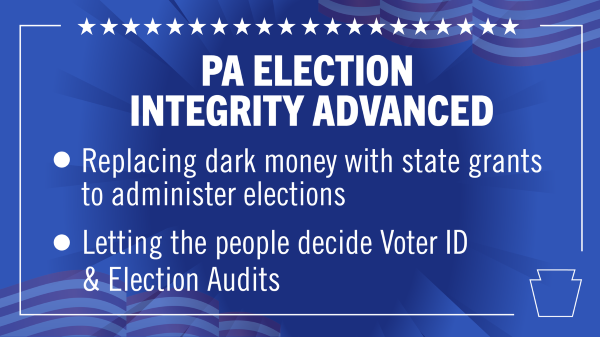 Most Pennsylvanians say they are dissatisfied with the way elections are conducted in the state, according to a recent poll. To address this, the General Assembly passed one of the most significant election integrity packages in America.
The General Assembly passed two proposed amendments to the Pennsylvania Constitution addressing elections. If approved again in the 2023-24 legislative session, the questions will be put on the ballot for voters to decide.
One of these amendments would require all voters to present a valid form of identification prior to voting in person or by mail. Seventy-four percent of Pennsylvanians support requiring voters to present identification to vote.
A separate proposed amendment would require the General Assembly to provide for audits of elections, including the administration of elections and the results. This crucial work would be performed by the state Auditor General.
In addition to moving these constitutional questions one step closer to voters, the General Assembly passed Act 88 of 2022 to get private money out of the administration of our elections. The legislation was created after certain counties received millions of dollars from a group funded by Facebook founder Mark Zuckerberg during the 2020 Election.
The new law creates grants for counties to cover costs such as hiring and training staff, printing ballots and managing voting machines and tabulation equipment. In return, counties who accept the money are required to take several critical steps to ensure the integrity of the process.
Pennsylvanians have advocated for real and meaningful changes that will promote confidence in the fairness of our election system. As elected officials, it is our responsibility to ensure every part of our voting system is above reproach.
PA Game Commission Tour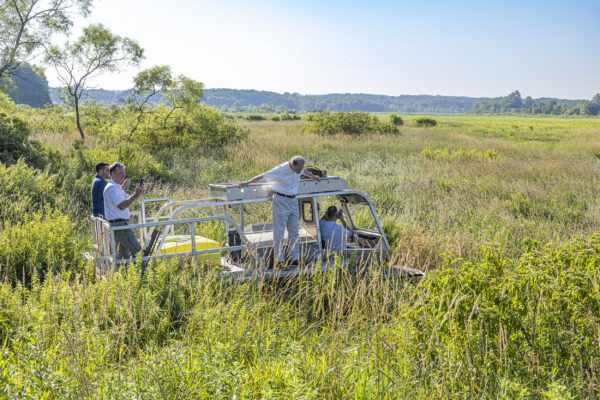 Last week the Pennsylvania Senate Game and Fisheries Committee had the opportunity to tour Erie County State Game Lands 218 with the Pennsylvania Game Commission.
During the visit, we discussed the various conservation strategies to help native fauna and looked ahead into projects that will need attention to preserve the area.
We spent some time at Presque Isle State Park with the Pennsylvania Department of Conservation and Natural Resources and the Game Commission to discuss how the duck blind system works and their efforts to defend invasives in the waterways.
Erie County Farm Bureau Meeting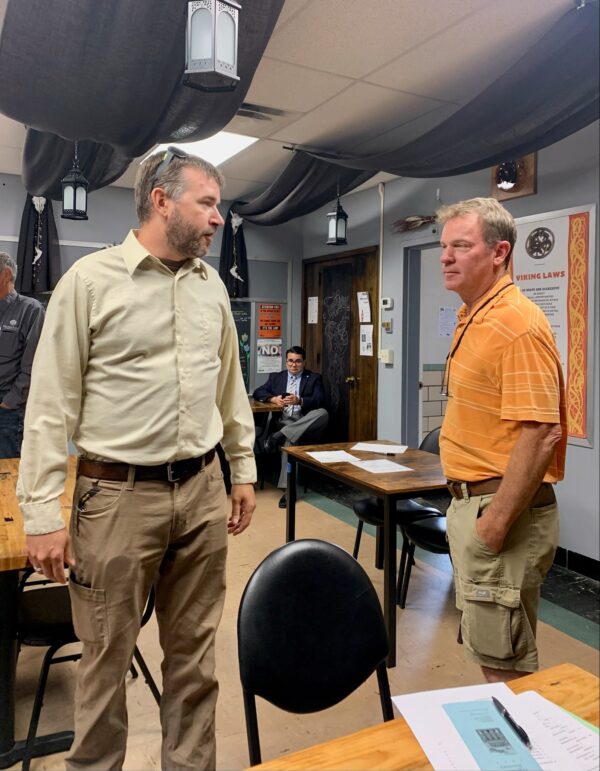 Earlier this week, I joined the Erie County Pennsylvania Farm Bureau (PFB) for their 2022 legislative update.
The PFB Board and members work hard for statewide solutions to ease the hardships felt in our state's agriculture industry.
We were joined by Northwestern High School's Albion Future Farmers of America Chapter. These are a dynamic group of students preparing for future careers in the agriculture industry.
The meeting was held at Erie's IronStone Meadery, Pennsylvania's oldest meadery. It's a great local business with a cool story and interactive service. It is worth a stop if you are in Greene Township!
AAA Grand Re-Opening
This week, I joined the AAA Erie branch office on Peach Street to celebrate their newly expanded facility.
The AAA Erie branch offers members services and benefits, including auto travel, travel agency and insurance products.
It is always a pleasure to see a company investing in Erie. Congratulations on the expansion and continued success in our community.
Watch Out for Energy Marketing Scams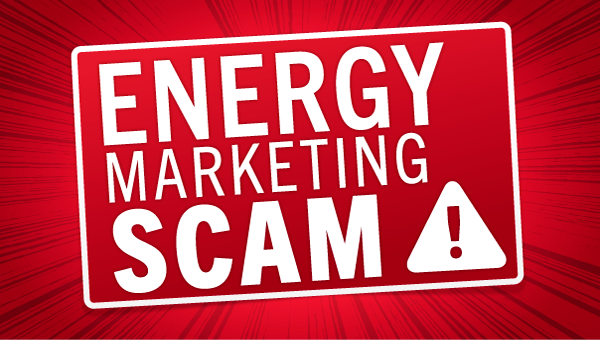 Consumers should be alert for potential energy marketing scams, especially unsolicited telemarketing calls requesting immediate action and promising far-reaching savings on energy bills.
One type of misleading solicitation involves robocalls from unidentified sources making vague and potentially misleading statements about customer discounts, refunds, rebates and bonuses if the customer acts now. The calls often appear as a local telephone number on recipients' caller ID, which is often fake or "spoofed," or the calls fail to display any number at all.
According to the Pennsylvania Public Utility Commission, if the sales agent fails to immediately identify themselves and the reason for the call, the consumer should end the call. Find out more about scammers and how to avoid them here.
Please Support Local Independent Retailers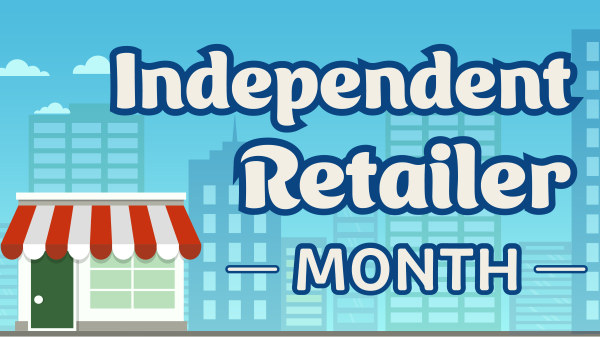 Local, independent retailers reinvest more of their revenues than chain retailers and much more of their revenues than Amazon. Shopping local and supporting independent retailers contributes to the health and prosperity of our communities. I hope you give them a chance to earn your business year-round.