In this Update:
Supporting PA's Bear Population
Senate Hearings on Proposed State Budget Continue
New Report on PA COVID-19 Hospitalization and Mortality
Honoring the Female Faces of the Front Lines for Women's History Month: Tell Us Your Story
Resources to Help with Problem Gambling
Turn Clocks Ahead One Hour This Weekend
---
Supporting PA's Bear Population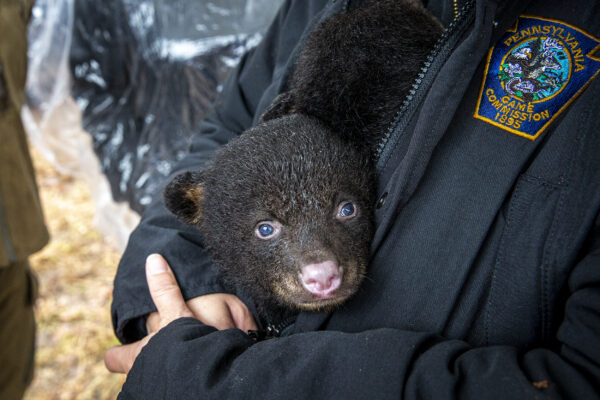 In addition to many outdoor recreational opportunities – from hiking to camping to hunting – Pennsylvania also boasts a strong wildlife population. Because the state has abundant food resources for black bears, the commonwealth's bears procreate years sooner and have more cubs per litter than is typical in other states in our region.
The Pennsylvania Game Commission tracks and provides medical care when needed to the state's 16,000 bears. As part of that initiative, the Game Commission locates bear dens with young cubs annually in late winter. Before the cubs can be taken to be weighed and tagged for tracking, the mother is temporarily sedated in her den.
This week, the Senate Game and Fisheries Committee joined the Game Commission to visit a bear den in Clinton County. In addition to the mother's own two cubs, the Game Commission also gave her two more cubs who were found alone but now have a great chance at survival.
We can all play an important role in preserving Pennsylvania's bear population. Human and bear conflicts are highly preventable as bears are not naturally aggressive. However, they are intelligent and highly food-motivated, particularly before hibernation when they need to consume 20,000 calories a day.
Bears quickly learn where to access food. While the Game Commission can relocate nuisance bears or otherwise discourage their presence, some bears are so determined that they, sadly, must be euthanized to protect human life and property. We can all help to avoid such an unfortunate outcome by refraining from feeding bears, leaving trash accessible or even filling birdfeeders with seed.
Read more about bears, including what to do if you meet one, here.
Senate Hearings on Proposed State Budget Continue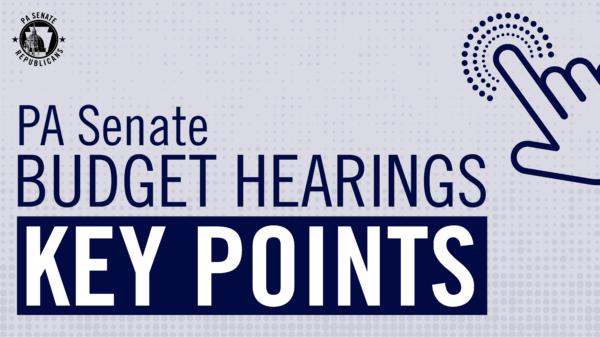 Work on reviewing Gov. Tom Wolf's proposed $45.7 billion state budget continued this week with public hearings held by the Senate Appropriations Committee. The proposed plan was announced last month, and the state constitution requires a budget to be enacted by June 30.
The governor's plan would increase spending by $4.5 billion. Based on projections, this will create a $1.3 billion deficit in the following fiscal year and produce a $13 billion deficit by 2026-27.
Wednesday's hearing with the Department of Health explored the state of Pennsylvania's public health systems. Acting Health Secretary Keara Klinepeter testified that many hospitals in urban and rural areas are in danger of closing under the financial strain imposed by two years of pandemic response.
This week's hearings also covered:
Department of Human Services
Department of State
Department of Education
You can find more information on these budget hearings, hearing video, livestreams and more at PASenateGOP.com.
New Report on PA COVID-19 Hospitalization and Mortality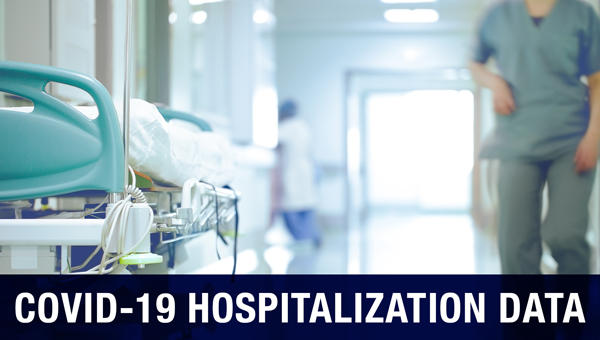 The Pennsylvania Health Care Cost Containment Council has released a new report on COVID-19 hospitalization and mortality over the first 16 months of the health emergency.
From March 1, 2020 through June 30, 2021, there were 120,329 COVID-19 hospitalizations in Pennsylvania hospitals. Pennsylvania residents were hospitalized at a rate of 91.5 hospitalizations per 10,000 residents. More than half of these admissions occurred from November 2020 through February 2021. There were peaks in admissions in April 2020 (8,391), December 2020 (24,506) and April 2021 (10,641).
While in the hospital, 10.2% of the patients required mechanical ventilation and 12.3% of patients died, while 14.9% were readmitted within 30 days. The average length of stay was 8.1 days. Older residents consistently had higher hospitalization and in-hospital mortality rates. You can read the findings at www.phc4.org.
Honoring the Female Faces of the Front Lines for Women's History Month: Tell Us Your Story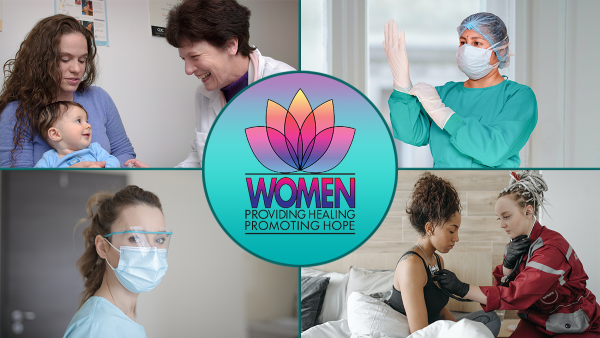 March is Women's History Month and this year's theme is Providing Healing, Promoting Hope, a tribute to the work of caregivers and female front-line workers throughout the pandemic.
In the spirit of this achievement, the Pennsylvania Senate wants to hear the stories of "Female Faces of the Front Lines." If you are a female medical provider, caregiver, EMS or emergency worker or you know someone who is, we want to hear from you.
Just follow the directions at the link and we'll share your inspiring story on social media.
Resources to Help with Problem Gambling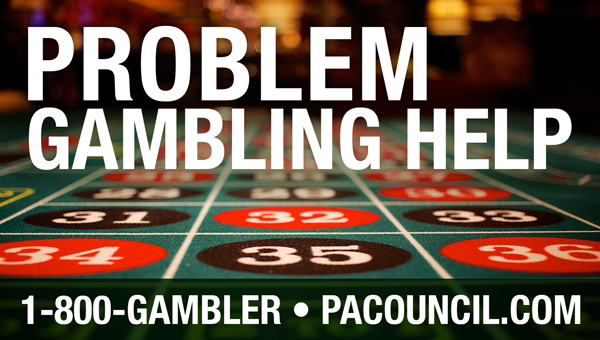 March is National Problem Gambling Awareness Month, and resources are available to help with a gambling addiction.
The Council on Compulsive Gambling of Pennsylvania provides valuable information on compulsive and problem gambling, including how to know if you might have a problem, finding counselors and more.
The Council operates the Pennsylvania Problem Gambling helpline, 1-800-GAMBLER (1-800-426-2537). More resources, including a 24-hour chat service, are also available at www.pacouncil.com.
Turn Clocks Ahead One Hour This Weekend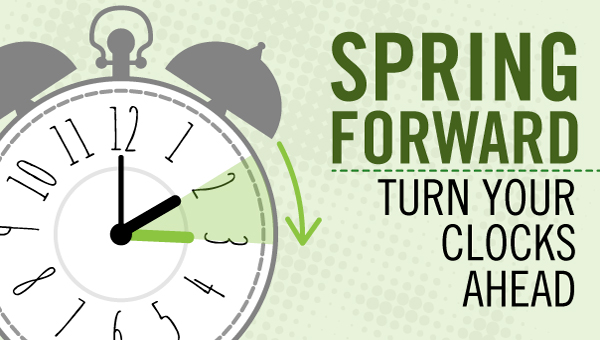 Daylight saving time will begin on Sunday, March 13, at 2 a.m., so it's time again to turn clocks ahead one hour Saturday night.
This is also a good time to check batteries in smoke detectors and carbon monoxide alarms, which should also be replaced every 10 years.
Daylight saving time will end on Nov. 6.