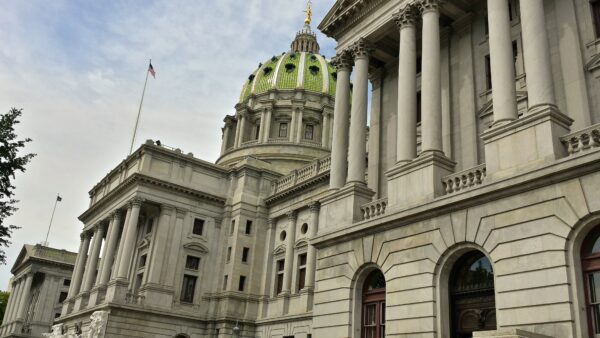 HARRISBURG – Sen. Dan Laughlin (R-49) issued the following statement upon learning of the passing of Paul Nelson:
"I join the entire Erie community in mourning the passing of Paul Nelson.
"Paul's name to me, and for many in our community, is synonymous with Waldameer Park, one of the oldest and best amusement parks in the country. He gave generations of Erie residents and tourists joyful memories with his iconic park for the more than six decades he ran it.
"He was a hardworking, God-fearing man who took his commitment to his community and to humanity as seriously as he instilled a fun-loving atmosphere for our children of all ages. His compassion and generosity drove everything he did for his business and his community.
"Paul Nelson was an example of forward-thinking, groundbreaking youthful thought at any age. He made sure anyone of any means could come and enjoy his park. His spirit – to help others have fun – will live on at the park for years to come.
"Please join me in expressing sympathy to his wife, Lane and his entire family and extended group of friends."
Contact: David Kozak 717-787-8927