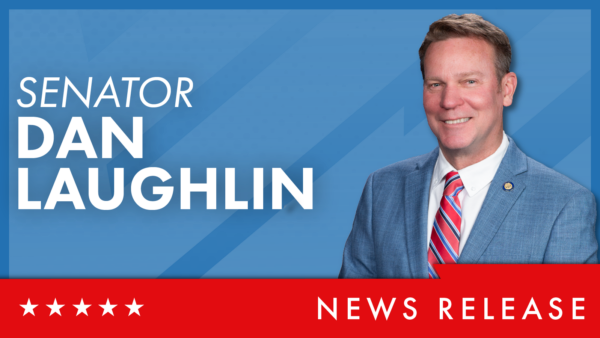 HARRISBURG – Sen Dan Laughlin (R-49) and state Rep. Jacob Banta (R-4) announced the Pennsylvania Department of Transportation's (PennDOT) has altered its plans for the Interstate 90 Sections 4 and 5 Reconstruction Project to now include the replacement, not the removal, of the bridge that carries Beckman Road over the interstate in Girard Township, Erie County.
According to PennDOT, the change was the product of some additional review of the data collected about the bridge and traffic patterns in the area, as well as feedback gathered from the public and refined cost estimates for various alternatives.
"This is a massive win for this community and the residents who care so much about this project," said Laughlin. "When I attended a local meeting with Rep. Banta some time ago, it was clear that removing this bridge would be a crippling blow to the residents and those who travel through this area on a regular basis. Working with Brian McNulty from PennDOT and Rep. Banta has proven to be a success and I am pleased to know we could get this resolved with a combined effort to prioritize the citizens of Erie County who depended on us to get this done."
"I am happy that after our meeting about the Beckman Road Bridge, PennDOT has reassessed the concerns of the local community, Sen. Laughlin and myself," Banta said. "Replacing the bridge rather than the previous plan to remove it is a great win for the community, and I personally want to thank everyone for voicing their concerns to their elected officials and for PennDOT hearing the good folks of Erie County and making the adjustments to make this happen."
Work is expected to occur during the 2027 construction season.
The existing Beckman Road bridge was built in 1959 and is classified as being in fair condition, used by approximately 125 vehicles a day, on average. The current bridge has a clearance of less than 14 feet over the westbound lanes and a 16-foot clearance over the eastbound lanes. The new structure will increase the clearance to meet current design standards.
The Interstate 90 Sections 4 and 5 Reconstruction Project will include reconstruction of approximately 7.5 miles of I-90 from just east of Exit 9 (Route 18, Girard/Platea) to just east of Exit 18 (Route 832/Sterrettania Road, Presque Isle State Park).
For more state-related news and information, constituents can visit Laughlin's website at www.senatorlaughlin.com or follow him on Facebook and Twitter @senatorlaughlin.
Contact: David Kozak (Sen. Laughlin) 717-787-8927
Luke Burdsall (Rep. Banta)