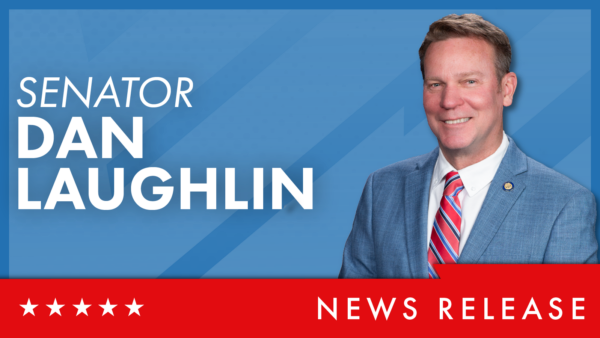 HARRISBURG – The Pennsylvania Infrastructure Investment Authority (PENNVEST) today awarded $3.3 million in funding to the City of Erie for a stormwater infrastructure rehabilitation project, according to Sen. Dan Laughlin (R-49).
The City of Erie plans to use the funding to completely rehabilitate the aged, failing Garrison Run stormwater system, which was constructed in 1917 and carries stormwater from a portion of the Bayfront Parkway.
"In 2021, the Garrison Run section of Erie's stormwater system experienced a catastrophic failure that created a sinkhole on a commercial property and damaged a nearby residence," said Laughlin. "This funding will allow for necessary improvements to be made to sections of both Garrison Run and the adjacent McDannell Run to not only improve public health and safety conditions, but also prevent future risk of damage."
Sections of the original 96-inch piping will be relined and connections will be created throughout the system to approximately 54 in-feeds, 7 manholes and other appurtenances. Additionally, two side-by-side, 72-inch stormwater pipes within the McDannell Run stormwater system will be relined. The city's stormwater system serves a residential population of more than 38,000 people.
PENNVEST is not supported by the state's General Fund budget, which covers the daily operations and services of the Commonwealth. Financing is provided through the use of federal funding and prior bond issues by the state as well as proceeds from the Marcellus Shale Impact Fee legislation, Act 13 of 2012.
Contact: David Kozak 717-787-8927